7. Juice & Juice Drinks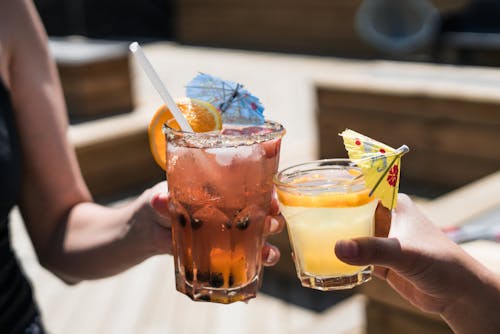 "Juicing" is thought to be a healthy thing, and it can deliver some critical vitamins and minerals. However, much of the nutrition in whole fruits and vegetables are in the fiber (pulp) and skin.
When you remove those, not only do you lose important nutrition, you also tend to consume a lot more because it's the fiber that helps you feel full. Plus, fiber slows absorption so that your blood sugar doesn't spike.
Frequent consumption of juice has been linked to a greater incidence of rectal cancer, probably due to the high level of sugar in juice. Some juices rival soda by this measure.